Tools to

dominate

your fantasy football league
Access to analytics and insights (that your leaguemates don't have) to find win-win trades, make the best pick-ups, and win more matchups.

Everything you need to build the best team.
Evaluate your team needs, send optimal trades, and discover the pick-ups that will make your team great.
Evaluate trades not only based on individual player value, but also how they will impact your team.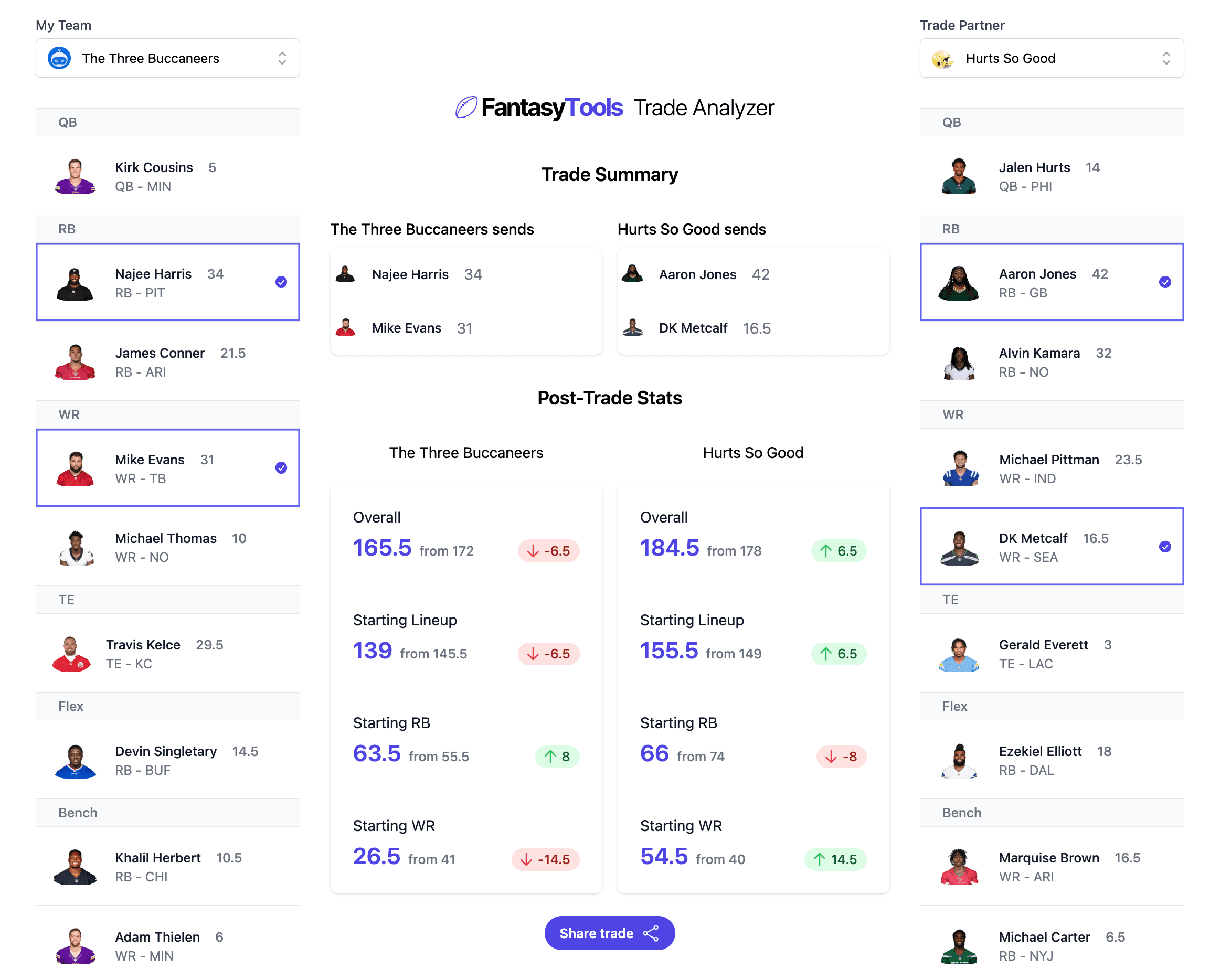 Sign up for our Beta Program
Skip to the front of the line to gain access to new features before everyone else.